what are atomizers vape ?
The definition of an atomizer is "a device for emitting water, perfume, or other liquids as a fine spray." In vape terms, the word refers to any device that vaporizes e-liquid. In fact, there are many ways the term atomizer has been used throughout vape history.
An "atomizer" used to refer to the coil of any vape tank, the part that is responsible for vaporizing e-liquid. It was later stretched to describe the entire vape tank, i.e. what you would put on top of a mod to vape. Rebuildables, clearomizers and cartomizers were all considered "atomizers."
Nowadays (and for the purpose of this guide), the word "atomizer" is an umbrella term that refers specifically to the rebuildable side of vape gear — the tanks (and drippers) where the user has to build their own coils. RDAs, RTAs and RDTAs are what we commonly refer to as atomizers, although the term is sometimes still used for non-rebuildable vape tanks.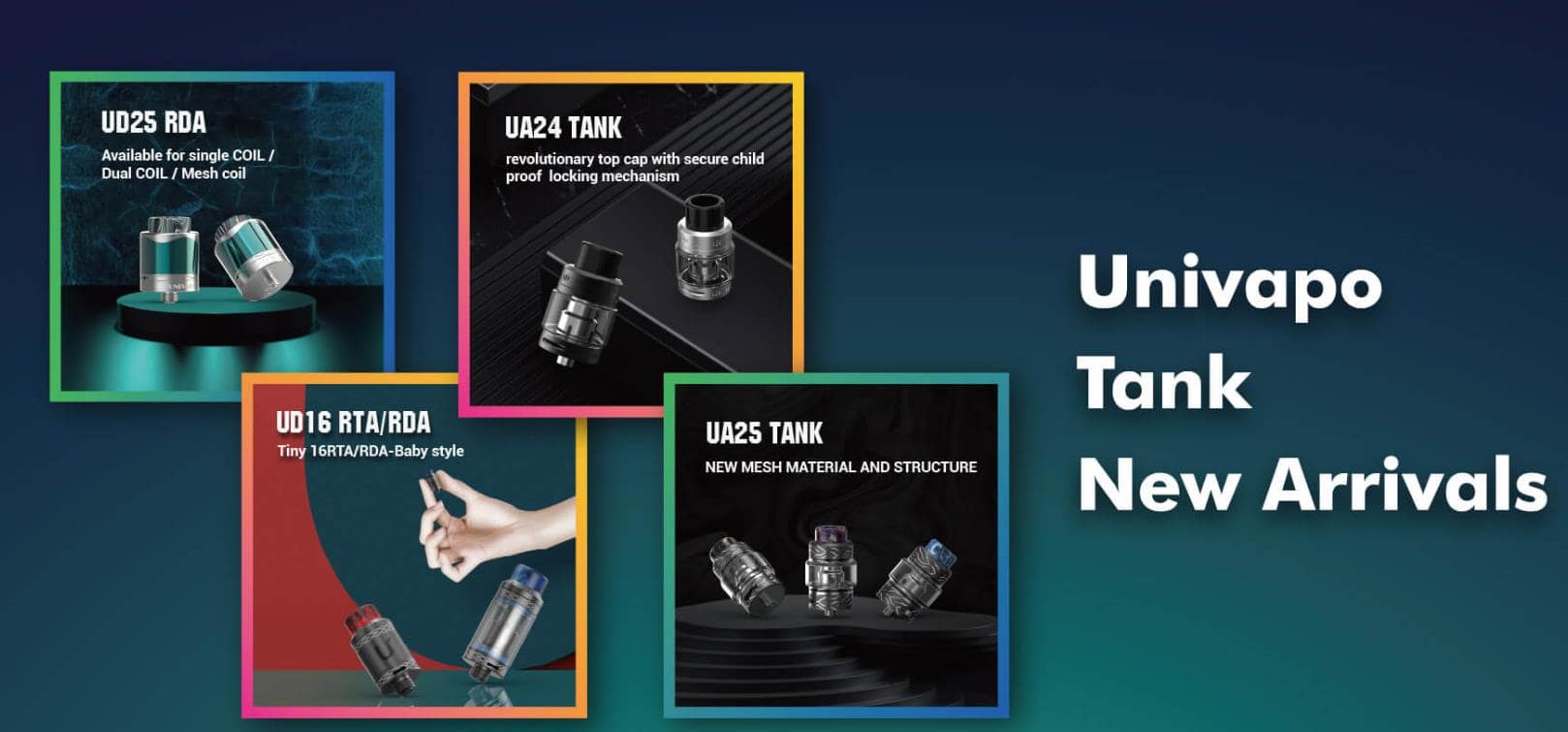 The four atomizers of Univapo is coming soon, what are u most looking forward to ?