how to blow smoke rings
Have you ever sat around a hookah and watched as one of your friends casually blew smoke ring after smoke ring into the night sky and wondered how they do it? Have you then tried to blow a smoke ring yourself and failed miserably? Don't worry; you're certainly not alone! Blowing smoke rings isn't easy, and it doesn't help that there are so many different techniques. It seems like everyone you ask has a different trick or tip, but it doesn't have to be so confusing. The next time you smoke shisha (or even cigarettes, cigars, or vaporizers), follow these 4 steps to blow smoke rings.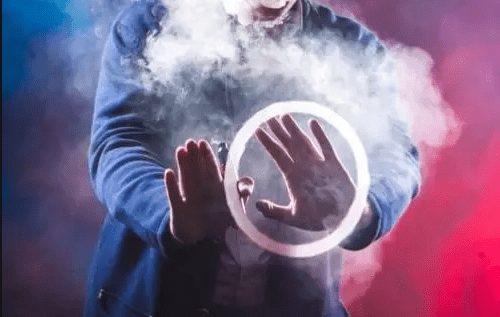 STEP 1: DRAW A MOUTHFUL OF SMOKE FROM YOUR HOOKAH
Take a nice long draw of your hookah (or argileh) but DO NOT INHALE; close your lips and let the smoke sit in your mouth as you'll need it to make a thick smoke ring. You'll enjoy the flavour more this way too, especially if you're smoking flavoured shisha like Heaven Leaf teabacco.
STEP 2: PRESS YOUR TONGUE AGAINST THE BOTTOM OF YOUR MOUTH
With your lips still shut, shift your tongue back slightly, pressing it against the bottom of your mouth. This moves the smoke back towards your throat and creates a clear path for smoke rings to travel through.
STEP 3: SHAPE YOUR CHEEKS AND LIPS AS IF YOU WERE SUCKING ON A LOLLIPOP, AND OPEN YOUR MOUTH TO FORM AN 'O' SHAPE
Pretend that you're sucking on a Chupa Chup lollipop and bring your cheeks in to form an 'O' shape with your lips. Your mouth should be open roughly the size of a Malteser (sorry for all the candy examples) and your lower jaw positioned back.
STEP 4: CLICK YOUR LOWER JAW FORWARD TO BLOW A SMOKE RING
To blow a smoke ring, click your lower jaw forward while maintaining the 'O' shape with your lips. The clicking of the jaw action should produce a short burst of breath, and with it a perfectly round smoke ring into the air.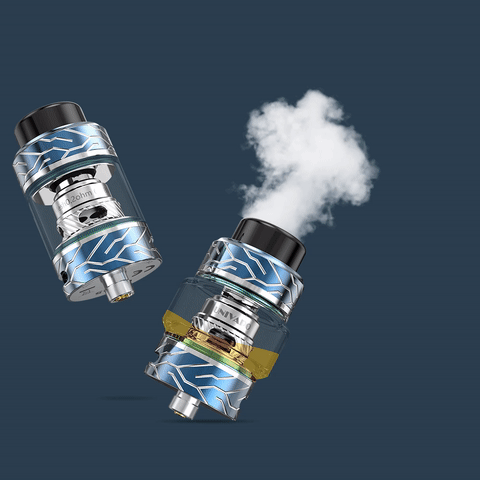 IS THERE AN EASIER WAY TO BLOW SMOKE RINGS?
Okay, so now that we've covered the best (unassisted) way to blow smoke rings we're going to give you the cheat Tank to effortlessly blowing smoke rings: UA25 Vape Tank O's smoke trick kits! If you really struggle to blow smoke rings on your own you can get a little help from this amazing product which truly does produce thick and consistent smoke rings every time.