how to choose disposable e-cigarettes ?
We know that the convenience of disposable e-cigarettes vape kits is perfect for everyday use and travel. If you're a person who is always on the go and don't have time to worry about charging a device or carrying e-liquid bottles around with you, then disposable e-cigarettes are your best choice. In addition, disposable e-cigarettes are the simplest and easiest vaporizers on the market. Most disposable e-cigarettes are operated by a pen-squeegee sensor, so you simply place the nozzle of the container on your mouth and inhale. Some other buttons can be made up of a button that, when pressed, activates the nebulizer to heat the e-liquid and then vaporizes it for inhalation. But how to choose Disposable E-Cigarettes and what is the best Disposable E-Cigarette? Let me tell you!
>>500mAh MON66 Disposable Pod System Kit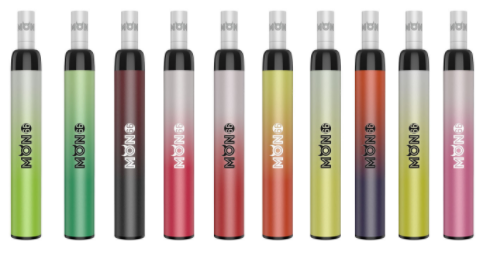 From the MON66 disposable Vape Pods was released, they became the best-selling products in the world and forever changed the one-time vaping niche market. They have ten flavors currently available, MON66 Disposable Pods contains 2.4 ml of electronic liquid and contains 500 mAh of battery, which can be operated by simply operating on the nozzle.
>>400mAh MON Disposable Pod 500Puffs
The MON Disposable Pod has 500 Puffs and 400mAh is a mini portable starter kit with stylish colors. It comes with a 400mAh battery capacity and supports 500puffs, giving you an excellent vaping experience. The pods have 2 ml of e-juice and a 1.8-ohm coil. The kit does not have any buttons or screens but has a launch mechanism that pulls the activation. It will simplify operation and extend battery life. Choose from 10 colors.
>>How do I purchase and customize Vape Disposable Pod?
disposablepod.com offers our customers a wide range of customizable products based on functions, specifications, printing, and more, which cater to their every requirement down to the last detail. So when it comes to customization, we will provide you with the best possible solution. Our top-notch in-house technology and product teams benefit from over 10 years of designing, developing, and manufacturing experience in the vaping industry.
Hope you can like this article!