Can You Vape Without Nicotine?
While a recent study revealed that 99% of vape sold in most areas in the US contains nicotine, it is possible to vape without nicotine. With every passing year, vaping offers you varieties of the liquid to vape on, including non-nicotine juices.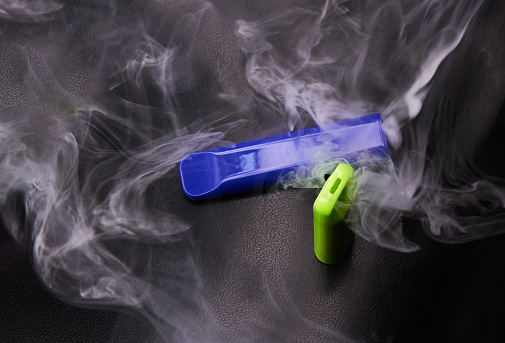 From sweating to decreased appetite, nicotine is known to cause severe health issues such as high blood pressure and heart attacks. The highly addictive nature of nicotine makes most smokers quit cigarettes through vaping.
So, do you want to quit smoking but still enjoy large clouds, deep vapour and flavour varieties? Vaping has new styles for every man jack, with and without nicotine.
Well, flip through if you want to know why and who's fit to vape without nicotine.
No Nicotine Vaping
Like any other vape, no nicotine vaping is fun. And it is 100% safe to vape without nicotine. Do you want to start vaping yet you can't choose from the variety of e-juices? Try no nicotine liquid.
You'll still enjoy the vapour and the clouds. Besides, you'll be safe from the harm that comes with nicotine. Vaping is more than just puffing on nicotine.
Who is Better Suited to Vape without Nicotine?
Have you recently heard of vape without nicotine, and you're wondering whether you're best suited? As vaping styles continue diversifying, the need to understand who uses what checks-in. Well, here's an answer to your questions:
Beginners Who Vape
In truth, there's the concern from different authorities that young people vaping is becoming inordinate. While it's a concern, there're more raw recruits.
If you're a beginner that wants to explore vaping without diving into the dangers of nicotine, then no nicotine vape is for you.
Nicotine free vapes offer different flavoured e-juices that'll intrigue you. Are you a beginner who vape? There's something for you!
People Who Have Quit Smoking
One essential factor in cigarette smoking is nicotine which causes so much harm to the body. Many medical practitioners ask smokers to vape to stop smoking. Still, it takes some time for them to adjust.
While some people who have quit smoking prefer high nicotine levels, they tone down the urge steadily. For instance, a former smoker might start vaping at levels of 25mg and bit by bit lower to 3mg. Over time, they end up enjoying spiced up non-nicotine e-juices.
Vape Hobbyists
Have you ever heard of vape hobbyists? Well, they are folks who vape for pleasure during leisure, trying out different e-liquids, vaping styles and making huge magical clouds.
Vape hobbyists enjoy vaping and would prefer non-nicotine vape as they are out for fun. Most of them have never been addicts to cigarettes. But, the nicotine-free outstanding flavours keep them vaping.
The Reasons to Choose Non-nicotine Vapes
Vaping offers its users myriad opportunities. So, you hate nicotine but love the smoke. You can choose from thousands of e-liquids vaping provides. Non-nicotine vape offers you a chance to revel in the following:
Get Free from Nicotine's Toxicity
Did you know one in every five deaths yearly in the US is a result of nicotine? High consumption of nicotine substances is dangerous to your health. The lethal doses of nicotine in man are 40 to 60mg. When you take such doses, you can die or cause other long-term effects.
It is wise to quit smoking. And, you can use non-nicotine vapes to avoid nicotine's toxicity while enjoying the vapour. With a high composition of food-grade, non-nicotine e-juices are safe from toxins.
Non-nicotine vapes hold out a better experience as your health is preserved. But, be cautious in your consumption of nicotine-free e-liquid, lack of nicotine doesn't qualify 100% safety.
Nicotine-free Vapes are Non-addictive
Addiction is a thorn in the flesh; it's a disease that will not let you rest until you satisfy the urge. You can certainly avoid nicotine addiction in nicotine-free e-liquids.
While nicotine is an integral part of cigarettes, vaping gives you an option to avoid it. When you settle on nicotine-free vapes, you enjoy vaping without guilt.
Do not worry about the experience; nicotine-free vapes are in varieties of great flavours that'll have you hooked.
Nicotine-free E-juice is often on Clearance
Are you worried that you might miss out on the fun when using nicotine-free e-juice due to availability? Don't fret! E-juices that lack nicotine are often on clearance as they are slow-moving goods.
On that account, the prices are affordable. So, do you vape on nicotine e-juice, and you want to save some amount of money?
What if you bought a bottle of nicotine-free e-juice that has your best flavour and it's on clearance. And mix with your usual juice? You'll save money and at the same time have an extra amount to vape.
Nicotine-free Vapes are Smoother
Vaping on nicotine-free vapes is sensational. Nicotine is felt when the smoke hits the throat. That tingly burning sensation that might cause cough is the throat hit.
On the other hand, if you vape on non-nicotine e-liquids, you'll enjoy smoother hits. Well, this is not to say that it's a sweeter option to most vapers. Some vapers prefer the throat hit caused by nicotine.
Do you want to vape on nicotine-free vapes? Then look forward to smooth, warm and flavoured clouds without any hits to your throat and have superior flavours of high propylene glycol juices.
Is it Safe to Vape without Nicotine?
As mentioned, vaping without nicotine is completely safe. It is the best option if you want to vape and stay healthy.
Whenever you expose yourself to nicotine, you increase the chances of addiction. Besides, vape without nicotine exposes you to varieties of lifetime options of e-liquids to select.
Is Nicotine-free Vaping Right for You?
Does the thought of sweet flavours with big smooth smoke intrigue you? Then, you've got to try nicotine-free vaping. It's right for you! As long as you're ready to explore the versatile, great flavours of nicotine-free e-juices, you're good to go!
Vaping without nicotine has lots of advantages. From this article, you'll identify more reasons to do it. So, you like vaping, zero nicotine is a choice too!